Wild For Wildlife with John Wallace
Being better at the Basics, Food for The Family, and Practice Makes Perfect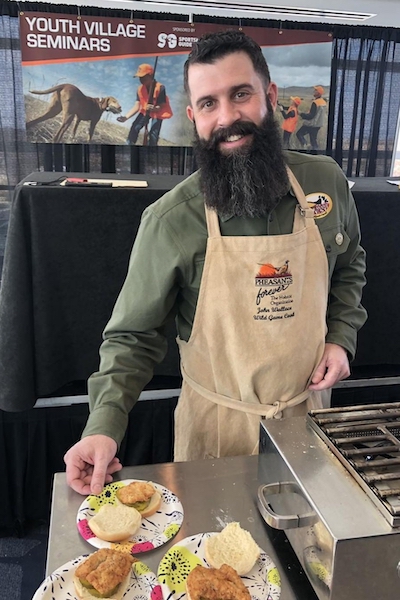 Remember the question: "What do you want to be when you grow up?" Did you say you wanted to be a doctor? Maybe even a firefighter? Growing up in the outdoors and always near a pond, John Wallace didn't want to be anything but true to himself. "From a very early age, being a member of the North Dayton Anglers, I knew I wanted to have a career in the wildlife field," John confessed. The profession didn't promise big money or fame, but to him, it promised to do what he loved.
Taking his first leap into achieving his lifelong dream, he found himself in an associate degree program as a Fish and Wildlife Management Major at Hocking College of Natural Resources. "The cool thing about college is the first week I was there I actually met a gal who later became my wife; we've been together for 18 years." With a reliable support system and friends to push him in the right direction, he finished his educational career with a bachelor's degree at West Virginia University in Fish and Wildlife Management.
After college, he landed his first job at a non-profit called Pheasants Forever. "I worked as a Farm Bill Biologist with landowners to help put conservation practices and habitat planning on their properties; most practices geared toward benefitting upland or wetland species. If you help benefit pheasant or quail habitat, you are benefitting all wildlife, including deer and turkey. We would put warm seasoned grass and wildflower habitats on their properties, make conservation plans, and even help with water and soil health."
After getting a couple of years of work experience at Pheasants Forever, he decided to switch routes and take a job with the Division of Wildlife under the Ohio State Department of Natural Resources. "I reached the pinnacle of my career." But, a year passed, and John missed Pheasants Forever. Out of nowhere, an opportunity arose. "We up and moved to Missouri in 2013, and I started working with Pheasants Forever again as a Field Manager. What I knew personally and selfishly is we were moving to a state that was rich with wildlife and fisheries. Whether it be deer hunting, turkey, pheasants, or quail - everything is out in Missouri; it's a great destination for all sportsmen or women."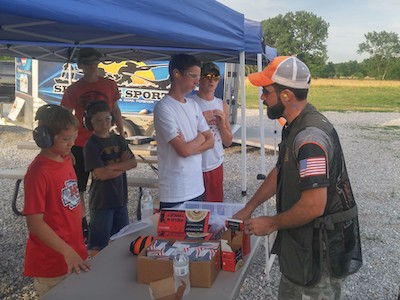 Spoiled by Missouri and practicing wildlife management in covering multiple regions; he was back on track doing what he loved. "It can be a very challenging job, but it also can be very rewarding."
Being able to harvest a plethora of game, he quickly found one problem: cooking it. "My mom, she just wasn't the best of cooks, and I think she'll admit to that. We grew up on Hamburger Helper, everything was out of a box. Sometimes we'd have deer tacos, it was one of our best home-cooked meals, which was simply browning the meat and adding taco seasoning to it." Although John was raised in a heavily pro-hunting and fishing household, his parents weren't hunters themselves. At age 12 he was introduced to hunting by his uncle, starting off slow with small game and then finally getting his first deer at age 14. "Our way of getting wild game was to get it through someone, take it to a processor, and pay to have it done." He recalls his mother asking family members for extra deer, and when he was old enough to bring home his own game, it was only supplemental to the boxed goods and going to the grocery.
With little experience cooking growing up, John lived off fast food and hadn't given up Hamburger Helper. He was left to his vices and willpower to make a change. "I watched a lot of Food Network and I just really fell in love with cooking. I learned a lot of really simple techniques like having a hot pan and seasoning every step. Hamburger Helper was still a staple for a while; we used to have a coupon for .75 cents off three boxes, so we'd have our pantry full. As we started to get better at cooking, the boxes would not disappear, and then you'd look at the expiration dates. For a box like that to expire, you'd think it'd have to sit there for a good two years. They'd all be expired when we looked. It really spoke to our progress." John experimented with meals by cooking for his family. The positive feedback they gave him on his dishes propelled him further into his passion. All the while, he was posting pictures of them on Instagram. With mouth-watering wild game meals like Steak Diane, Venison Stew with spaetzle, Venison Scaloppini, Venison Wellington, and White Winter Venison Lasagna, many people started to follow him.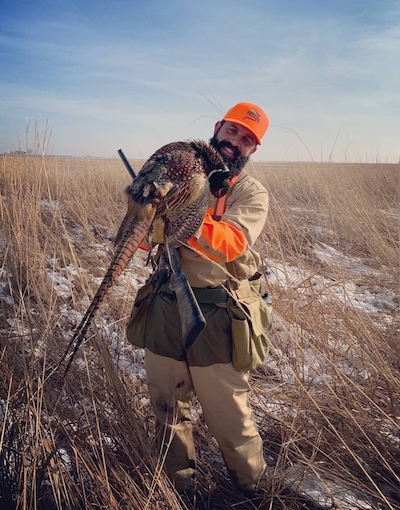 "I was getting one deer a year, and there was just no question I was going to send it to a processor. We had a tight budget, young marriage, things like that. I remember I shot my first deer that year, a fawn on the smaller side, and I took it to the processor. It was $140 for 35 pounds. I was saying to myself, man, this is getting outrageous. Later that year, my buddy and I shot a buck on his private land, a button buck, around the same size as the fawn; and he said: 'you know we can hang this in my barn, give it a shot.' I just said screw it." That was only the beginning for John as he realized later, he might have gotten more meat and for less than what a butcher charges. "We may miss some pieces they would get, but we are certainly going to get some pieces they wouldn't take the time to get." After getting 10 pounds more meat from the around the same sized deer, and keeping over $100 in his pocket, he was convinced. "It didn't look pretty, and the steaks weren't the best cut, but I got a huge sense of pride from doing it myself."
Getting better year after year, he built up confidence and wanted to take processing to the next level. "I was using my wife's Kitchen Aid grinder attachment, and I quickly realized the first season that it's just not a feasible option to run a deer through, let alone two deer through." He was fighting an uphill battle, and he knew he would lose if he kept it up. "Two things that propelled my processing to the next level was the #8 Big Bite Grinder and the other thing is the sausage stuffer. In the seven years, I was processing my own game, I had never done any summer sausage, cased sausages, and I knew that was the next step I wanted to take." Getting the 15 LB Sausage Stuffing Kit, his family noticed right away. Wild game bratwurst became a household favorite. "If you just have steaks, roasts, and ground meat, you are limited to what kind of meals you can make, when you throw in cased sausages, you have expanded your ability to have different dishes."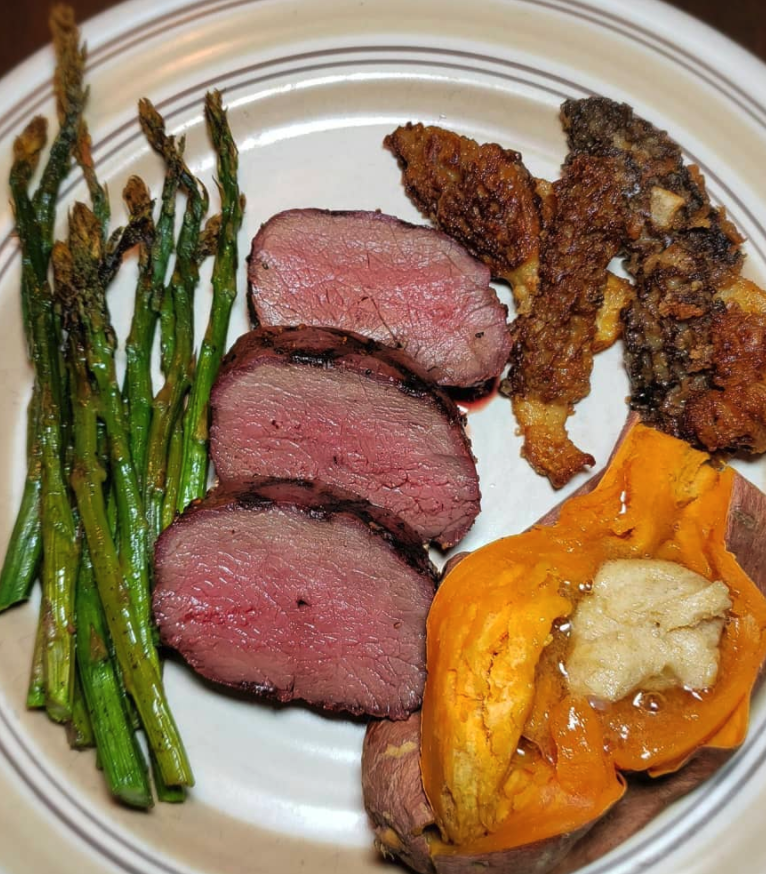 John even forages, if he can, always keeping an open mind to what wild game pairings could be possible. "When I am out in the woods and I recognize something edible, whether it's a Dryad, Pheasant-Back, Oyster, or Cantrell mushrooms, I'll grab it for later. If it's hunting turkey's in the spring and it's also morel season, nothing better than having a nice turkey dish with morels on the plate, maybe even wild asparagus."
With hunting, cooking, processing, and now foraging, you never know what skill John will acquire next. Our best recommendation to keep up? Follow him on his wild game page at @wildgamecook on Instagram, and if you are ready to make food and lifestyle changes in your life: John says, "If I can do it, you can do it too."