TASTE THE DIFFERENCE...
Custom Recipes | Crafted for Game

What makes Backwoods® Seasonings so exceptional? It's our fanatical commitment to flavor. That's why each recipe we develop is unique because no two blends should be alike.

Through a painstaking process of trial and error, we discover the greatness an ingredient will bring to a blend. Then we test and re-test until the flavor is perfect. Sure, it's time-consuming and expensive but the results speak volumes. We can taste the difference and we think you will too. So - we'll keep at it and truth be told... it's kind of fun.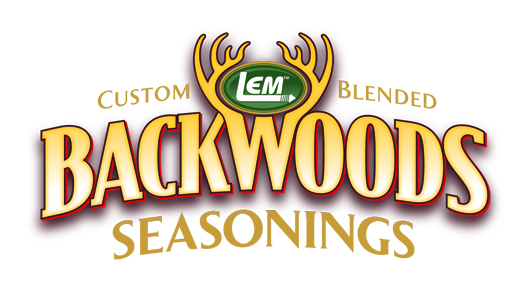 Backwoods® Seasoning Information
Find everything you need or want to know about Backwoods Spices and Seasonings on our Seasoning Information page! Click on the blend you want, and you'll find the back of the seasoning packet - which includes nutritional information, ingredients, instructions, and even suggestions for use.
Our Fresh Sausage Seasonings are defined by the absence of Cure. These are simply fresh sausage seasonings that will be added to meat which will need to be cooked within 4 days of making or properly freezer wrap for longer storage.

We carry 9 flavors of Fresh Sausage Seasonings that yield 5 or 25 pounds of sausage, 6 of which contain no MSG. The easy to follow instructions allow you to make as little or as much as you want.
Our Cured Sausage Seasonings contain a package of LEM Cure inside every pouch. These seasonings include cure because the finished sausages will be smoked. Cure defends against the growth of Botulism during the low and slow cooking of the smoking process. A common misconception is that these sausages do not need to be refrigerated after smoking, but they do! If you want a shelf stable product after smoking, you will also need to add Citric Acid to the mixture after grinding (so the particles are not destroyed) but before your sausage is smoked. The Citric Acid brings the PH level down to 4.9 (an acceptable rande is 4.9 - 5.2), so it will become shelf stable. You must be certain the internal temperature is brought to 160°F to ensure the capsules melt and coat the protein.

We offer 13 flavors of Cured Sausage Seasonings that yield 5 or 25 pounds of sausage, 5 of which do not contain MSG. The easy to follow instructions allow you to make as little or as much as you want.
Backwoods Jerky Seasonings have been delighting customers since 1991. We make it simple with our easy to follow instructions and pre-measured Cure in every package. Marinate strips or mix with ground meat and use with our famous Jerky Cannon! For wild game and domestic meat.
We also offer several sausage flavor enhancers that produce a smoother, longer lasting and more moist final product. Citric Acid aids in shelf stability. Our Trehalose, which is a naturally derived sugar with half the sweetness of table sugar, takes the fishy or wild taste out of any protein you are working with and creates a better appearance by allowing the sausage to retain moisture and eliminates freezer burn. Our Soy Protein Concentrate prevents shrinkage during cooking and gives the sausage a smoother texture.
Don't forget to add cheese to your next batch! Our 4 flavors of High-Temperature Cheese - Cheddar, Hot Pepper, Swiss and Mozzarella - add cheesy deliciousness to your sausage! All flavors are 100% real cheese formulated to retain its shape and flavor up to 400°F. We suggest adding 1 pound of cheese to every 10 pounds of meat. Cheese will last up to 12 months at 32°F to 45°F, and can also be frozen.