Our Partners

GrowingDeer.tv is a free, on-demand web series that shares current information about deer hunting and deer management. Episodes are a semi-live format focusing on what we are doing in the field week to week: action packed hunts, proven hunting strategies, habitat management, food plots, trail camera techniques and the gear it takes to get it all done. View GrowingDeer.tv's Deer Processing Video.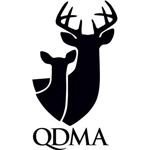 QDMA promotes sustainable, high quality white-tailed deer populations, wildlife habitats, and ethical hunting experiences through eduction, research, and management in partnership with hunters, landowners, natural resource professionals, and the public. Membership in QDMA is open to anyone with an interest in the wise management of white-tailed deer. For more info, visit QDMA.com.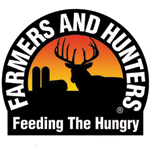 Farmers and Hunters Feeding America (FHFH) helps pay for donated venison to be processed and then given to food shelters and other organizations. Please help by donating $1.00 when placing your order via our catalog or through a Customer Service Representative. LEM matches every dollar donated! For more information, visit FHFH.org.