Honey BBQ Baby Back Ribs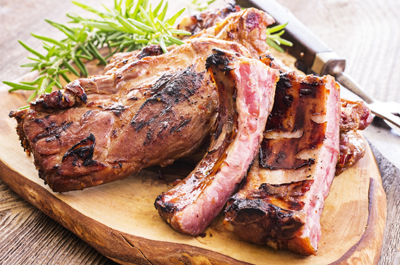 Ingredients:
2 racks baby back ribs (remove back skin)
4 tablespoon Honey BBQ Rib Seasoning & Rub
2 tablespoon Olive oil
2 12 oz. Beers
1/2 cup honey
1/2 cup water
Directions:
Rub ribs with spice and oil. Sear ribs on grill for 6 minutes a side.

Place beer and ribs in roasting pan. Cover with foil.

Cook in 350-degree oven for 1-1/2 hours.

Mix honey, 1 tsp. Spice, and water together.

After cooking in oven, heat ribs on grill and brush with honey mixture. Serve.

Best when combined with olive oil and rubbed into meat.